Congratulations with your decision to move to and work in The Netherlands. Now you need to take the next step: choosing where you will live. Choosing a suitable place to live, is an important decision for every expat in the Netherlands. There are different areas where you can live and there is a variety of housing types available.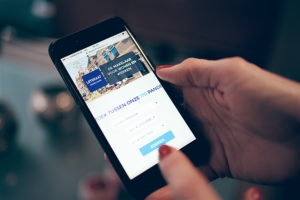 The best price, the best conditions, that is our goal when we purchase a house for you. Our passion, drive and expertise will make sure to achieve those goals. With us as your purchasing real estate agent you can be assured of:
An expert in buying houses at your side

The best price for a house

The best conditions in the purchase agreement
As a buyer you have the obligation to do research. Therefore, we will collect all necessary information about a house before viewing and will continue to do so after viewing as well.

Negotiation is often considered the most difficult part of buying a house. As your purchasing real estate agent, we will negotiate for you, so that you can get the best price for a house, without having the stress of the negotiations.

You will not have to worry about the several deadlines like those of financing, the resolutive conditions, appraisals and inspections.
There are many things you have to take care of and think about when purchasing a house. Especially when you come from abroad. We will make sure that you will have as few worries as possible.
The real estate agent who has seen it all
LEYGRAAF Estate Agents is located in the beautiful historical town of Alkmaar, the third largest city of the province North-Holland. This city is located only a 30 minutes' drive from Amsterdam and a 15 minutes' drive from the North Sea beach. Alkmaar Central train station also has a great connection with Amsterdam Central train station, which means that you can be in Amsterdam city centre in about 30 minutes. Alkmaar has a historic city centre with hundreds of beautiful listed properties, and all the facilities one can expect from a city, like a cinema, theatre, lots of shops and restaurants, a hospital, and several sports facilities. Furthermore, widespread countryside and picturesque towns and villages surround Alkmaar. In short, Alkmaar is a great place live.
We, at LEYGRAAF Estate Agents, offer our services to all expats, whether private individuals or employees from international companies, like EMA, Tata Steel, KLM, TAQA and ECN. We know the housing market in Alkmaar and its surroundings like no other. There is not a street or neighbourhood that we have not yet seen. Therefore, we are thé estate agency that can help and guide you in finding your ideal house for the best price possible.
Together we will determine what you are looking for: Where do you want to live? What does your ideal house look like? And how much would you like to pay for a house?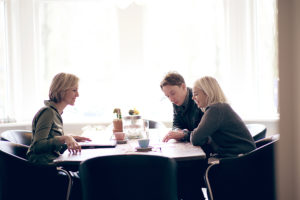 As an expat, many things will appear new and unclear for you when buying a house. As a real estate agency, it is important to us to have good communication with our clients. Whether our clients come from abroad or not, we believe good communication will create clarity and will help you find your way in the Dutch housing market.
From explaining the ins and outs of the housing market, accompanying you to viewings, discussing a purchasing strategy, to helping you settle down in The Netherlands, we will keep you informed about all progress and developments. For any questions we will be there for you, 24/7.